Patti and Fich do London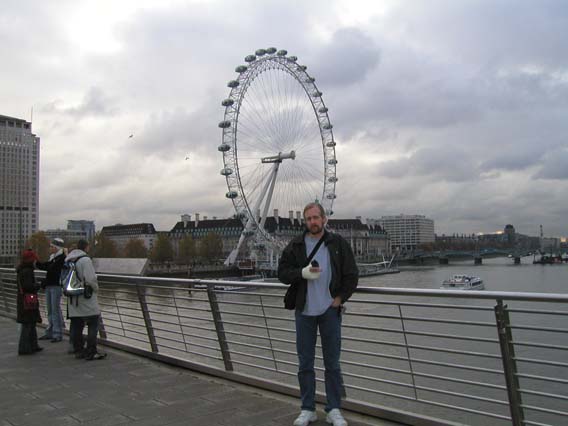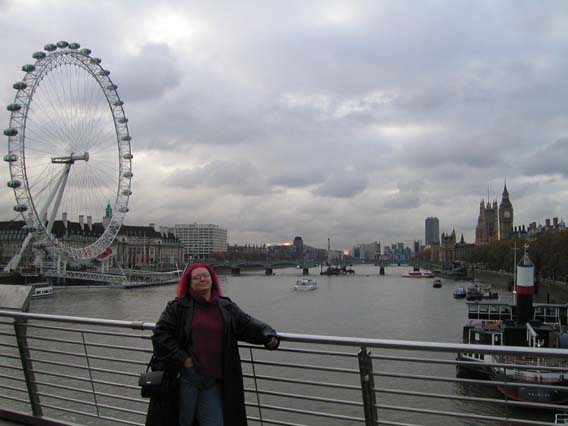 As tourists, we are required by law to do something touristy while we're here. We fulfilled the requirement by walking down to the Thames this morning and then riding the London Eye.
---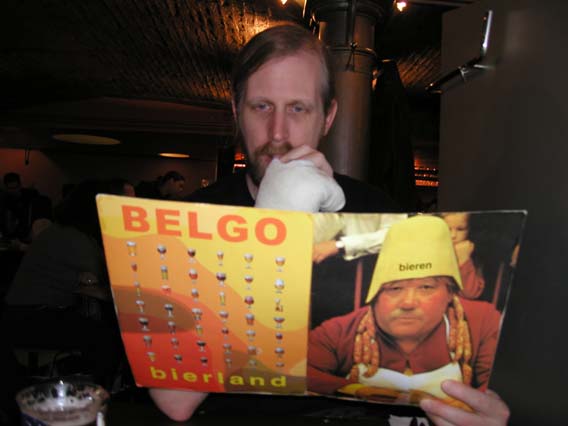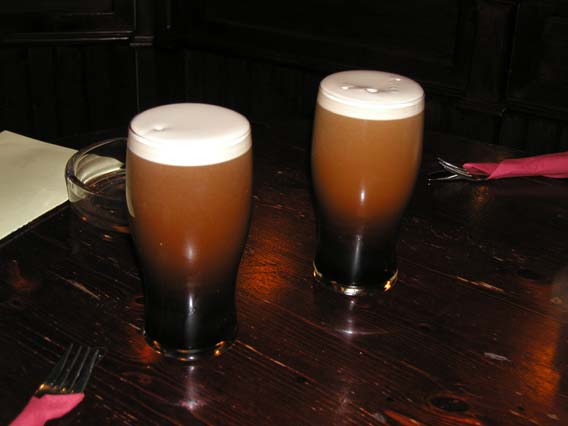 And in true ADB fashion, much beer was consumed, including two picture-perfect pints of Guinness, and an assortment of Belgian brews.
---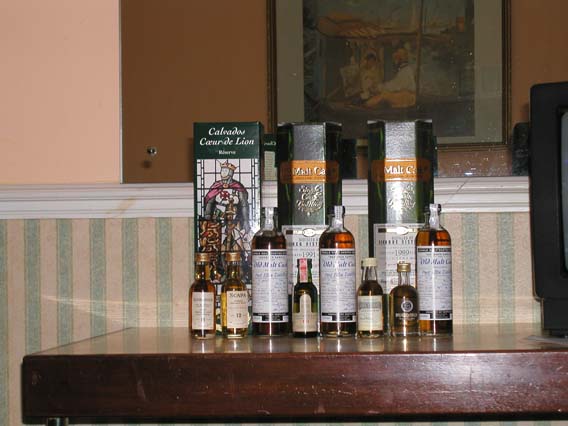 And much shopping happened. We also fulfilled our legal requirement to go to Harrod's.

I go the most delightful knowing smile from the cashier in the equestrian department. Perhaps it had something to do with buying not one but two riding crops? Doesn't everyone own matching crops?